What Others Say…
It's important to us that the homeowners we work with have a great experience with us. In the end, we're not happy if we're not able to provide you with the solution you want. So, check out what others have said about us. Here's just a few snippets of what other people we've worked with have said.
Want to share your own experience with us? Send us a note to let us know what working with Frank Jr Buys Houses has been like for you.
Two homeowners that we listed and sold their home…
Happy Edgewater home sellers!
Happy home seller in Polk County
My son and I had a townhouse that we needed to sell quickly and we contacted Frank Fr. Buys Houses. He helped us determine how to price our property for sale. Frank listed our property promptly and promoted it well. He found a buyer within a couple of weeks to buy the townhouse at our asking price.
We were very pleased that Frank walked us through each step of the selling process and assisted in getting the closing completed without a hitch. We found Frank to be very knowledgeable and professional.
The advice he gave us was very accurate and helpful. Most of all, he was very accessible and always returend our calls promptly.
We would highly recommend Frank for anyone needing to buy or sell their property.
Happy customer on closing day…
It was awesome serving Faslyn who is one of our teachers in Polk County
Ineeded to sell a house that I have owned for a few years, the house had tenants in it and needs some repairs.  I knew that I would have to sell it at a discount to full price but I also knew that I didn't want to give it away.  I called Frank and Tom, they came out and looked at the house and gave me a fair offer that I was able to accept and meet my money goals.  The process was pretty smooth but even when there was a hiccup that was outside of everyone's control, they kept in contact with me and I knew what was going on all the time.  We closed today, I got my money and I'm moving on with life.  Thanks, Frank and Tom!!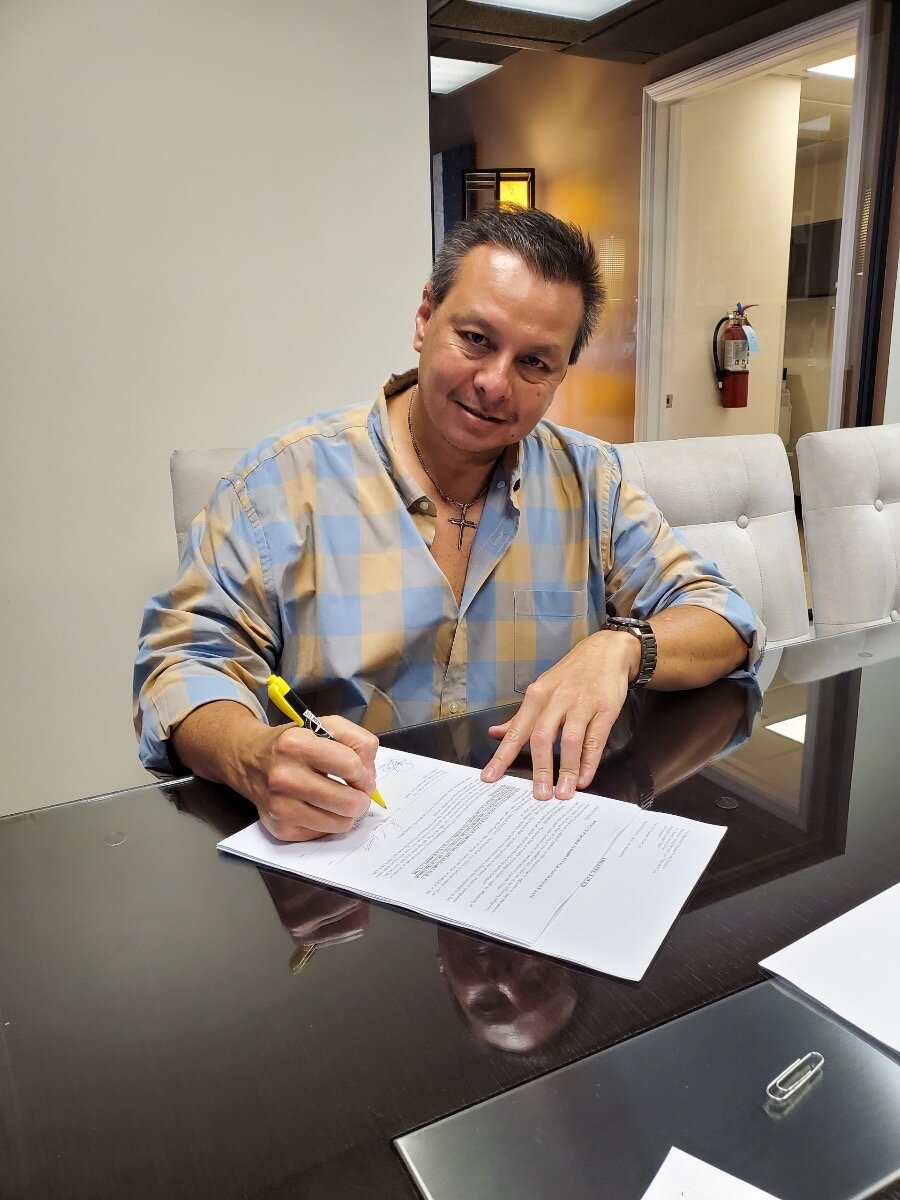 I reached out to Frank Jr. Buys Houses online. Frank was quick to respond. He came out and we talked. Frank made me a cash offer on my home that I thought was a fair offer.
After considering other options, I am happy to say I decided to sell to Frank. The process has been smooth, efficient, and thorough. Frank worked with me on any issues we had.
Most important Frank did what he said he would do and quickly. We closed in less than 3 weeks. I appreciate the way this was all handled and I highly recommend Frank to anyone considering selling their home.